Kennedy Creek Livestock Centre
Kennedy Creek Livestock Centre is an AQIS approved isolation centre owned and operated by Kennedy Creek Livestock Exports. Operating our own pre export isolation facility means we can process any international livestock order totally in house making the process less complicated and more cost effective for you the client.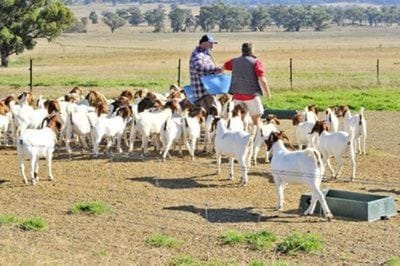 The 40 acre isolation centre is located on a 100 acre block. The centre is fully secure and buffered and the entire 100 acres is sown to Lucerne. The water supply to all paddocks is spring fed.

Our service includes:
Receipt and the unloading of animals
Arrival health check and transfer to sex segregated paddocks or as directed by client.
Stock checked twice daily
More than adequate feed and all care for the well being of stock
Presentation in yards for tagging, testing and treatments.
Assistance to veterinarians for testing and treatment
Regular communication/reports to the client on the state and condition of stock
Management of all relevant AQIS documentation and record keeping
Loading of stock on day of departure
Additional requirements can be discussed.
Click here for Layout and Map details of Kennedy Creel Livestock Centre